Flu season is here!
WALK IN FLU VACCINATIONS AVAILABLE ALL DAY EVERY DAY! PLEASE ASK AT RECEPTION.
Our annual flu day will be held at Stonehill Medical Centre on Saturday 7th October from 8am.
We will also hold regular clinics throughout the weeks for any patients unable to make our Saturday clinic. Please contact reception to book your appointment. If you already have an appointment booked, please ask the clinician who will be happy to give the vaccination at the same time!
The following groups to eligible for a seasonal flu booster (note, not the healthy 50-64s this year)
those aged 65 years and over
those aged 6 months to under 65 years in clinical risk groups
pregnant women
all children aged 2 or 3 years on 31 August 2023
primary school aged children (from Reception to Year 6)
those in long-stay residential care homes
carers in receipt of carer's allowance, or those who are the main carer of an elderly or disabled person
close contacts of immunocompromised individuals
Welcome to Stonehill Medical Centre
With patients needs at the heart of everything we do, our website has been designed to make it easy for you to gain instant access to the information you need.
Our surgery has been rated as 'good' by the Care Quality Commission. The full report can be viewed on the link on the bottom of this page.
Stonehill Medical Centre is part of the Farnworth and Kearsley Network Group, working together with local GP Practices to deliver services to our community.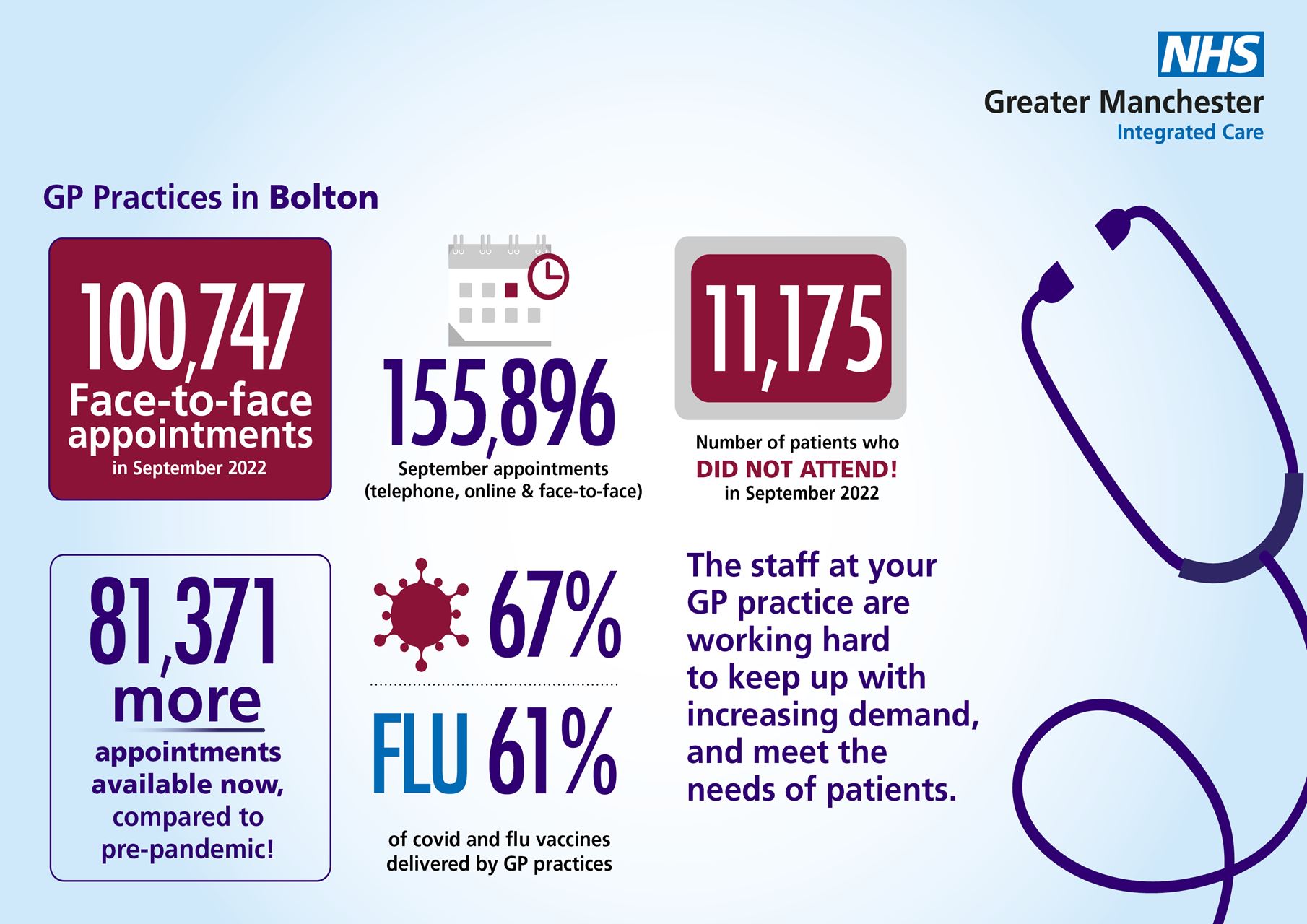 App image